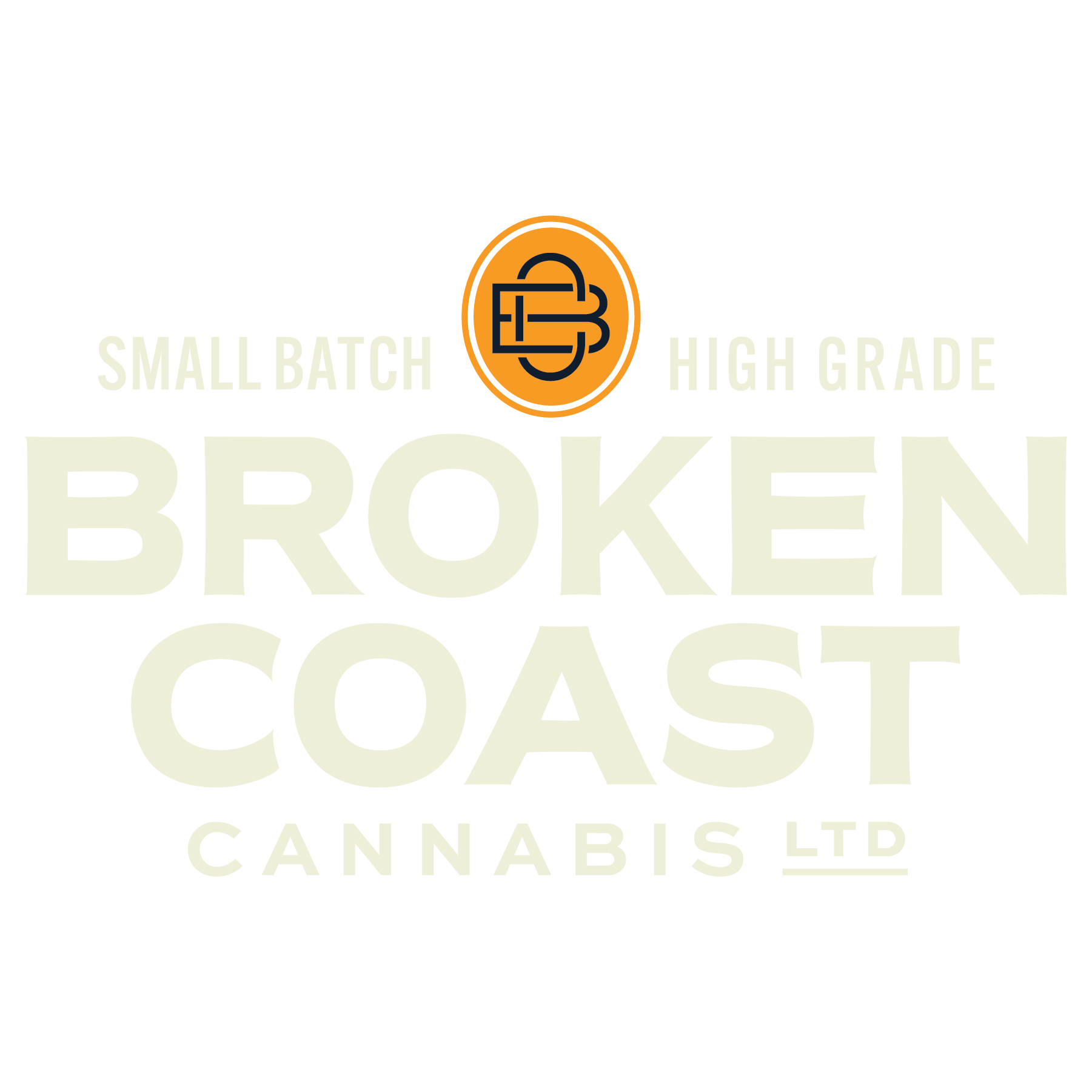 BROKEN COAST – ESTABLISHED 2013
Broken Coast is a licensed producer of cannabis located on Vancouver Island. We have deep roots in British Columbia, and we're proud to contribute to the reputation our province has earned for producing outstanding cannabis. Our plants are grown in small batches in single-strain rooms, and we tailor our production schedule to ensure we have a constant supply of fresh product in stock.
WE EMPLOY PREMIUM PROCESESS IN ORDER TO CRAFT A PREMIUM PRODUCT
Quantity has never been our goal, and we've developed rigorous standards to weed out traits that don't measure up. Only our best-performing genetics are selected for production, and even then only the strongest clones make it to harvest. Our plants are precisely pruned to concentrate energy in only the topmost colas, improving overall crop consistency and minimizing lower-potency 'popcorn' buds. From our team of master growers to the trimmers who carefully hand prepare each bud, every point in the Broken Coast production chain is designed to maximize quality and product integrity.
DO ONE THING, AND DO IT WELL
At Broken Coast we specialize in premium dried flower. This is what we've built our reputation on, and we feel that it's a reputation well earned. Our cannabis is grown in small batches in strain-specific rooms under optimized conditions. We hand-trim with attention to detail, use an aesthetic eye, and naturally slow cure every batch. These are the techniques that made BC Bud famous the world over, and they're built into our DNA.