CLOSING AT 9PM ON SATURDAY DECEMBER 14TH
On Saturday December 14th, both The Original FARM Hillside and Downtown locations will be closing early at 9pm.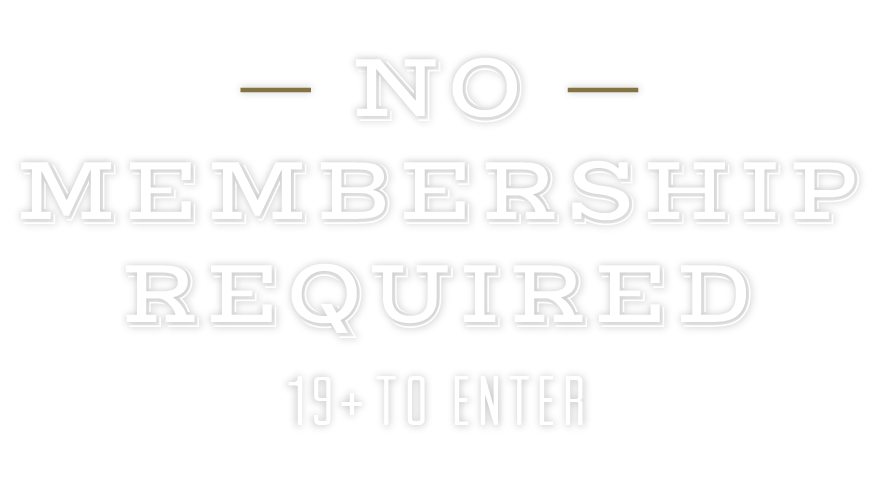 Customers need to be 19+ years old, with a valid GOVERNMENT-ISSUED PHOTO I.D to enter. If you have more questions, please visit the Frequently Asked Questions (FAQ) page.
American tourists and international visitors are welcome!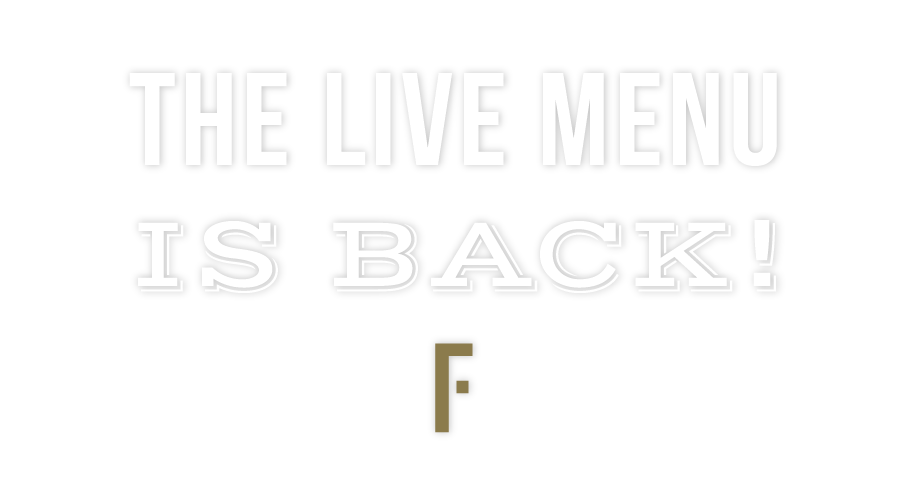 The Original FARM online menu is a live representation of the in-store inventory and product availability. Join the newsletter and stay up to date with in-store specials and exclusive promotions.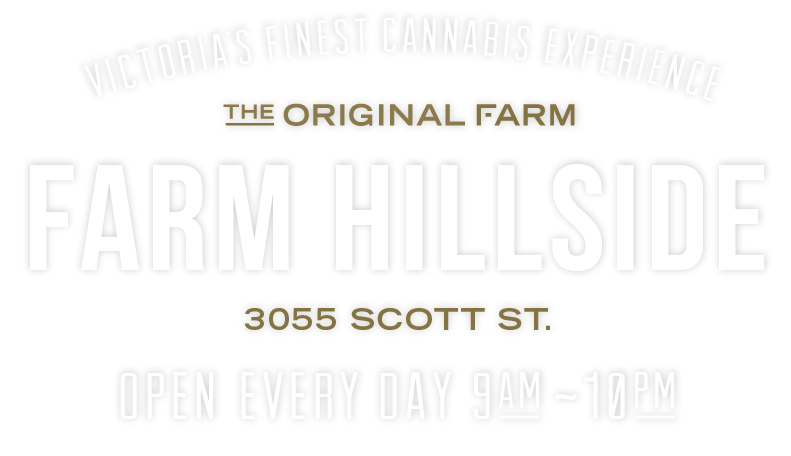 The Original FARM Hillside is a provincially and municipally licensed to cannabis retailer located across the road from Hillside Mall, in Victoria, B.C. Featuring Victoria's largest selection of cannabis and CBD products.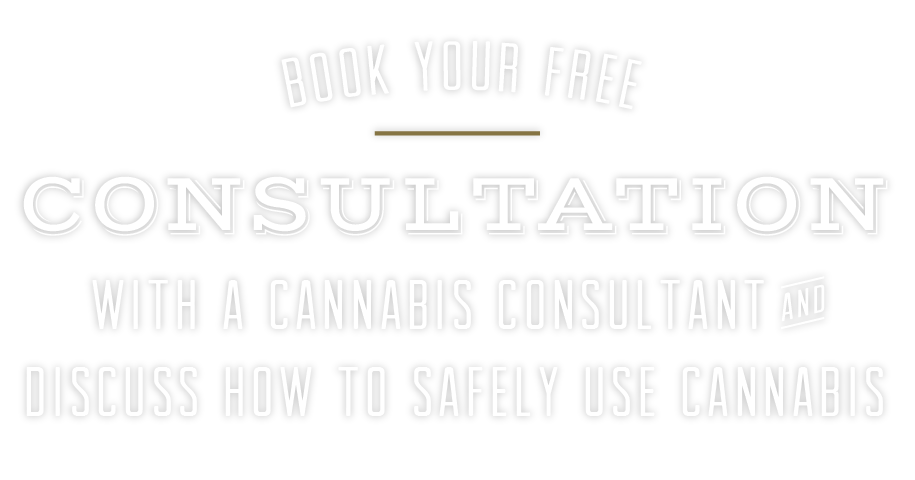 Do you have questions about cannabis? Book your free in-store 15-minute consultation with one of The Original FARM's Cannabis Consultants. They will answer your questions and help provide you clarity on how to safely use THC and CBD. Book your in-store appointment now!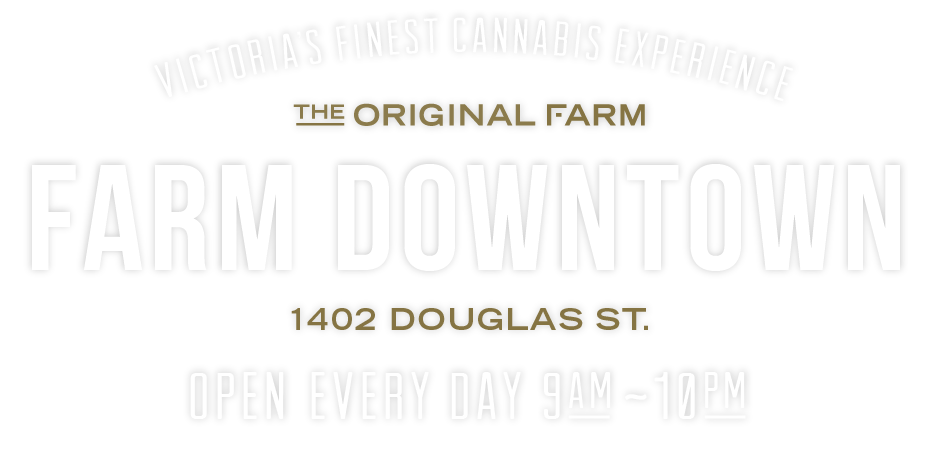 The Original FARM Downtown is a provincially and municipally licensed cannabis retailer located in a restored heritage building in the heart of downtown Victoria, B.C. Featuring Victoria's largest selection of cannabis and CBD products.
TWO LOCATIONS
TO BETTER SERVE YOU
The Original FARM is a provincially and municipally licensed cannabis retailer located on Vancouver Island. Since opening April 2015, The Original FARM's mission has been to provide safe access to cannabis, in a discreet, professional environment. The Original FARM has two operating locations; 3055 Scott Street and 1402 Douglas Street, Victoria BC.
PHILANTHROPY
Every in-store $2 ATM service fee is donated to local charities; including the BC Cancer Foundation.

The Original FARM's current goal is to raise $150,000
The current charitable recipient has asked to remain anonymous. (online) due to the sensitive nature of their organization: providing emergency shelter, counselling, and support services for families transitioning.
STAY UP TO DATE
JOIN THE MAILING LIST
Sign-up for The Original FARM's e-news to stay up to date of new store openings, new products, exclusive promotions and of course the weekly sales. The Original FARM does not sell or share your information and you can unsubscribe at any time.
WHAT IS CANNABIS?
Sativa Hybrid Indica
Sativa and indica are the two major cannabis types. The variety of cannabis strains come from breeding, often between the two types. This is the genetic backing of unique tastes, smells, and appearances.
HOW TO DOSE
ROUTE OF ADMINISTRATION
Cannabis has a wide range of effects, which is influenced by product category; flower, tincture, capsule, concentrate, edible, etc. There are other features which are also important to keep in mind; route of administration (ROA), dosage, and duration.
AN INTRODUCTION TO CANNABIS TERPENES
The cannabis plant consists of a wide variety of chemicals and compounds. More than 200 of these belong to a large class of aromatic organic hydrocarbons known as terpenes, but only 30 of these occur in significant proportions.